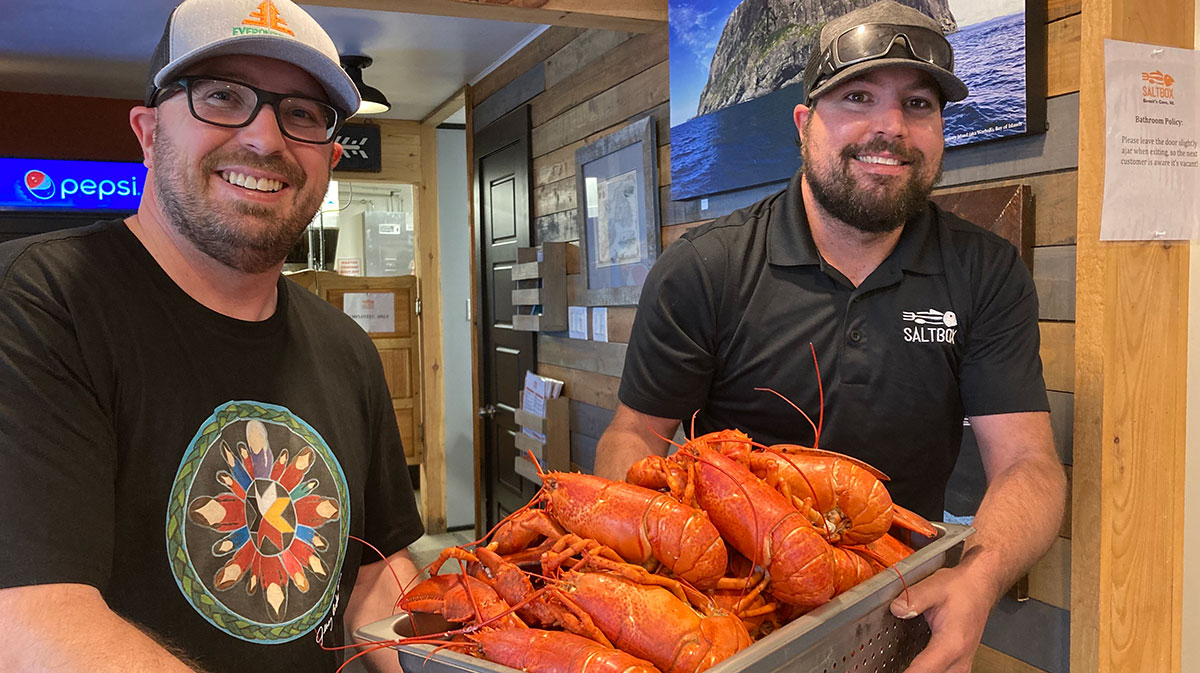 Enjoy a genuine Newfoundland experience by joining us for a Boil Up at our Fishing Stage, strategically located right next door to Allen's Fisheries on the shores of Benoit's Cove. This local plant is where we source the finest and freshest seafood for our guests. The Boil Up is one of Newfoundland's finest traditions, where locals gather at Fishing Stages and on beaches to enjoy a cook up and warm fire.  During this traditional adventure, you will sample a medley of Newfoundland Seafood and local favorites as well as homemade jams and spreads.
Our local guide will take care of the fire, cooking and stories, while you and your company enjoy our wharf, stage, deck and cozy woodstove.  You can walk about taking photos of otters, eagles and osprey or read about the times when the legendary Captain James Cook charted our waters. All the while, you'll be chatting with locals and enjoying traditional Newfoundland entertainment.
Visit everoutdoor.ca to learn more!